Green is good for you! There is no doubt that nature brings a sense of restoration to our physical and mental well-being. Greenery in any form naturally transforms a space, provides soothing stress relief and acts as a natural mood booster. It brings a space to life.
Plant paintings or Moss Wall art brings the beauty of nature directly to a living space (or workspace). While some living walls require watering, maintenance and care, Hudson Design uses preserved moss and plant materials to create pieces that are long lasting and care free.
We are so excited to be featuring an amazing piece created by Carol Hudson of Hudson Design based out of Wellesley. Her Moss Wall art is so unique and is a must in person experience to truly appreciate the beauty of her work.
"When I visit special places, I always collect interesting bits of nature and work them into my arrangements. Last year I took this to a new level by experimenting with preserving plant material to bring the beauty of some of my favorite outdoor spaces to live on indoors in a way that they could be enjoyed all year long. My moss pieces are a fun way to combine my love of plants and nature with my love of creating unique personalized creations." - Carol Hudson
Pieces can be created in any size using a wide variety of frames. Some favorite moss creations have been with customers own antique frames which can be repurposed to create customized wall art.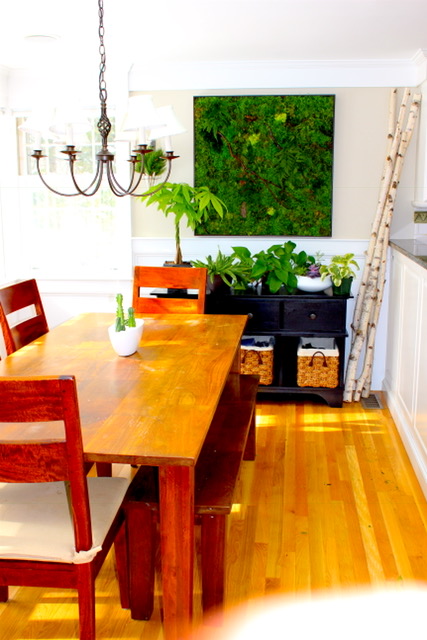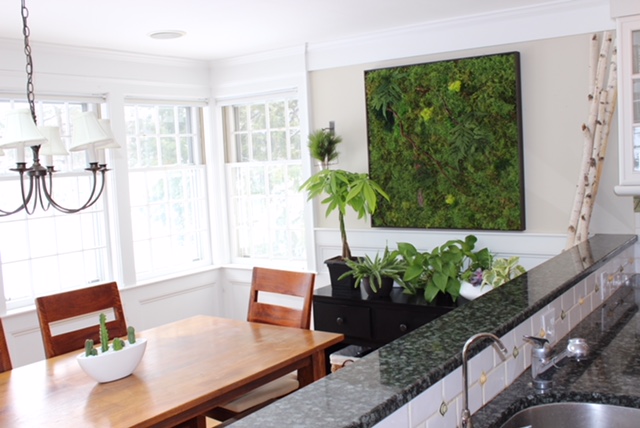 About Carol:
I am a Wellesley based Floral Designer and Master Gardener. I am the most inspired when I can combine fresh flower market florals with locally sourced foraged branches, flowers, plants & mosses to create stunning, one-of-a-kind personalized events.
This is a must see piece, so come by the store to see what it's all about. Stay tuned for a future collaborative event with Carol Hudson! Be sure to sign up for email updates or like us on Facebook to stay in the loop.
* All images provided by Hudson Designs